Chinese scientist Tu Youyou won the UNESCO International Prize for Life Science Research in Equatorial Guinea on Oct 22.

Tu Youyou of China was among three winners of the 2019 Unesco -Equatorial Guinea International Prize for Research in the Life Sciences announced by the Paris-based United Nations Educational, Scientific and Cultural Organization on Tuesday.
Why is Tu Youyou so outstanding in the Nobel Prize, the State Supreme Science and Technology Prize, and the International Life Science Research Prize?
Tu Youyou, a professor at the China Academy of Chinese Medical Sciences and winner of the 2015 Nobel Prize in Physiology or Medicine, won the award for her research on parasitic diseases, UNESCO said in a statement. Her discovery of artemisinin, a new anti-malarial drug, cured many Chinese patients in the 1980s.
Early this century, the World Health Organization recommended artemisinin-based combination therapies as first-line antimalarial treatment, saving 6.2 million lives, reducing malaria deaths in Africa by 66 percent, and reducing malaria deaths among children under five by 71 percent.
According to UNESCO's website, the prize honors outstanding life science research that improves the quality of human life. This is the fifth year of the award.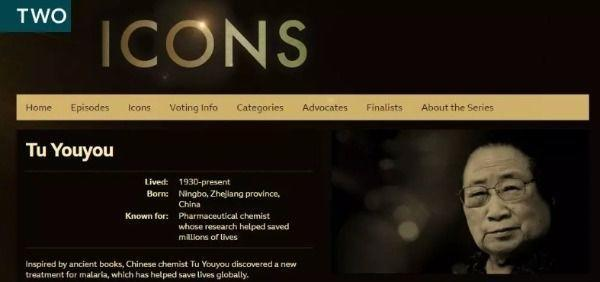 The other two winners are Professor Cato Laurencin from the United States and Professor Kevin McGuigan from Ireland.
Professor Kato Laurensen was awarded for his innovative work in the clinical application of biomaterial regeneration engineering and stem cell science. Professor Kevin McGuigan's solar disinfection technology has helped people in places such as Africa and Asia access clean drinking water.
The award ceremony will be held at the African Union headquarters in Addis Ababa, Ethiopia, in February 2020.
Foreign media called her "one of the greatest scientists of the 20th century"
The BBC has listed Tu Youyou as one of its candidates for the title of "The Greatest Scientist of the 20th Century", alongside Marie Curie, Albert Einstein and Alan Turing.
She was chosen for three reasons: for holding on to her scientific ideals in difficult times, for forging ahead without forgetting to look back, and for her achievements that span both East and West.
A documentary short film of BBC spoke highly of Tu Youyou, saying, "If greatness is measured by how many lives saved, Tu Youyou is undoubtedly one of the greatest scientists in history!"
"When we mention outstanding scientific figures, there is no doubt that Tu Youyou will be among them."